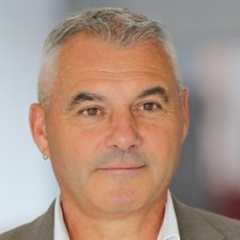 Jean Jacques FOURNIE, PhD
Research Director at CNRS (French National Center for Scientific Research) in Cancer Research Center of Toulouse.
Dr. Jean Jacques Fournié leads the research team 'Innovating Therapeutics Strategies in Lymphomas' of the Laboratoire d'Excellence Toulouse Cancer (Institut Universitaire du Cancer, Toulouse-Oncopole, France).
He co-founded Innate Pharma S.A., a global, clinical-stage oncology-focused biotech company dedicated to improving treatment and clinical outcomes for patients through therapeutic antibodies that harness the immune system to fight cancer.
Dr. Fournié was also the Founding Director of Cancer Research Center of Toulouse (CRCT), an international cancer research laboratory from INSERM (a French public research organization in France entirely dedicated to human health), University of Toulouse 3 and CNRS.
Dr. Fournié completed his PhD (Biochemistry and Immunology) from Toulouse University and a Post-doctoral training at the Clinical Immunology Research Center of University of Sydney, Australia.
He published over 210 papers in peer-reviewed journals and authored 21 patents.
Back