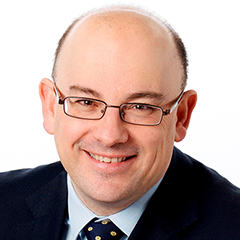 Johann de BONO, MD, PhD
Regius Professor of Cancer Research. Professor of Experimental Cancer Medicine and Honorary Consultant in Medical Oncology.
Professor Johann S. de Bono, MBChB, FRCP, MSc, PhD, FMedSci, FRSB is Professor in Experimental Cancer Medicine and Honorary Consultant Medical Oncologist, Director of the Drug Development Unit & Head of Prostate Cancer Targeted Therapy Group The Institute of Cancer Research and The Royal Marsden NHS Foundation Trust.
Professor Johann de Bono is Regius Professor of Cancer Research at The Institute of Cancer Research (ICR), an independent college of The University of London, and The Royal Marsden Hospital. He is the Head of the Division of Clinical Studies at the ICR and Director of The Royal Marsden Drug Development Unit. He leads The London Movember Prostate Cancer Centre of Excellence and the Royal Marsden Prostate Cancer Targeted Therapies team.
Professor De Bono is a world leader in prostate cancer research, having changed the treatment of prostate cancer multiple times through trials of abiraterone, cabazitaxel, enzalutamide and olaparib. He has led on the clinical development of multiple PARP inhibitors, including talazoparib, niraparib and olaparib; his work on PARP inhibitors for sufferers of advanced prostate resulted in the discovery that germline and somatic DNA repair defects are common in lethal prostate cancer. His group have also co‐led studies mapping the genomic landscape of advanced prostate cancer, also showing how circulating biomarkers (circulating tumour cells; targeted NGS; low pass whole genome NGS) can be used for managing these diseases.
This work has changed international guidelines on germline testing in men with advanced prostate cancer and has resulted in the first molecular stratification for this commonest of male cancers. He has also led on the clinical development of many other novel agents including the AKT inhibitor ipatasertib, multiple ATR inhibitors with his team showing that ATR inhibitors have clinical antitumor activity against ATM loss cancers, multiple immunoconjugates and radioimmunoconjugates targeting for example tissue factor and PSMA, and multi‐specific antibody constructs (eg targeting PSMA, albumin, CD3). His group are grateful for grant support from multiple funders including Cancer Research UK and the UK NIHR, including funding to the ICR/RM Experimental Cancer Medicine Centre (ECMC), Prostate Cancer UK and the Movember Foundation, the Prostate Cancer Foundation, the V Foundation for Cancer Research, the John Black Charitable Foundation and the US Department of Defense.
He graduated from the University of Glasgow medical school in 1989, as a Member of the Royal College of Physicians (MRCP) in 1992. He was awarded a four-year Cancer Research Campaign Clinical Fellowship, which allowed him to pursue a PhD between 1993–97. Following his PhD, he trained in medical oncology and was awarded an MSc (Cancer Sciences) from the University of Glasgow. The Royal College of Physicians and Surgeons of Glasgow then awarded him a travelling scholarship that allowed him to pursue further research on the challenges of clinical trial design at the SWOG statistical headquarters at the Fred Hutchinson Cancer Centre in Seattle, US, in 1999. Between 2000–03, he then pursued further research developing novel anti-cancer drugs at the Institute for Drug Development within the University of Texas Health Science Centre at San Antonio, Texas. He joined the Institute of Cancer Research, London, in 2003.
Professor de Bono has published over 500 scientifically peer-reviewed manuscripts in journals and has held editorial roles at multiple peer-reviewed journals.
Back