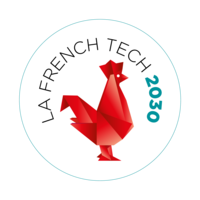 ImCheck is one of 5 therapeutic biotech companies and 25 healthcare start-ups/scale-ups among the 125 companies selected for this first edition of the French Tech 2030 program.

This recognition highlights ImCheck's commitment to contributing to achieving the Innovation Santé 2030 plan presented by the French President: the development and production of 20 biomedicines against cancers and chronic diseases, including age-related diseases, and the creation of tomorrow's medical devices.
ImCheck Therapeutics announced today that it has been included in French Tech 2030, a program that uniquely combines the ambition of the France 2030 plan, piloted by the General Secretariat for Investment and the strategic and financial support of Mission French Tech and Bpifrance.
"Based in Marseille and firmly rooted in our regional ecosystem and part of the FT120 for the fourth year in a row, we are delighted to once again benefit from the support and recognition of the French government and its agencies, in particular the individualized and customized support provided by the Agence de l'Innovation en Santé and the Eurobiomed cluster. Last May, we were already selected as part of the France 2030 program through the €97 million Marseille Immunology Biocluster project, which aims to revolutionize immunology therapies,"stated Pierre d'Epenoux, President of ImCheck Therapeutics."Since its creation, ImCheck has benefited from the support of a syndicate of leading international investors including renowned French investors. Kurma Partners is one of our founding shareholders, while BpiFrance co-led our Series B in 2020, intervening via the InnoBio 2 and Large Venture funds, and finally Andera Partners has co-led our €96 million Series C in 2022. Participating in supporting France remain a European leader in healthcare innovation is a great source of pride and a deep commitment, both for our scientific founder Professor Daniel Olive, the academic research institutes from which we originate (INSERM, CNRS, Aix-Marseille University, Institut Paoli Calmettes), our team and our investors. We are determined to become a world champion in immunotherapy."
ImCheck is one of the 25 healthcare start-ups in this first edition, selected by a committee chaired by Bruno Bonnell, General Secretary for Investment, and including representatives from the General Directorate for Enterprise, the General Directorate for Research and Innovation, the Defense Innovation Agency, the Health Innovation Agency and the General Commissariat for Sustainable Development and Bpifrance. ImCheck is one of 5 therapeutic biotechs selected, and the only one in the South of France, for this first French Tech 2030 promotion.