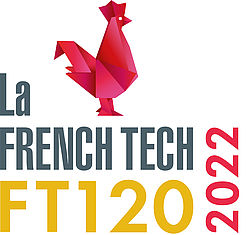 ImCheck has been recognized again as one of the top 120 French start-ups and scale-ups based on performance criteria established by the French Ministry for the Economy and Finance.
These include achieving a corporate valuation of more than €1 billion, raising more than €30 million in capital or achieving an annual growth of more than 30%.
The French Tech Next 40-FT120 index tracks the trajectory of emerging organizations and increases their visibility to both markets, economic observers and partners. It provides support designed for innovative French companies with the potential to become world-class technology leaders and to have a positive impact on society as a whole.
ImCheck is one of the 5 companies in the Region Sud and the only biotech company in the region among 20 HealthTech - BioTech - MedTech companies selected this year. On a national level, ImCheck is one of 7 biotech companies developing innovative therapies.
Pierre d'Epenoux, CEO said: "We are excited to find ourselves named a French Tech 120 company for the third consecutive year, and thankful for the continued recognition by La French Tech of our novel approach to the treatment of cancer. We treasure the support of the French government and public services in our efforts to bring new treatments to patients with unmet needs as we now begin clinical Phase IIa studies in France, other European countries and the U.S."